Elevate your brand & upgrade your bikes
Differentiate your bikes
Add PentaLock to your bikes and elevate your brand from competitors with unique features that your customers love by being secure, easy to use and a better riding experience.
Stopping bike theft for good
Join the movement against no-good thieves! Offer a built-in anti-theft solution, giving your customers peace of mind, knowing their beloved bike will be there waiting for them.
Increase customer satisfaction
Customers love PentaLock, getting the highest level for bike security with no downside! An easy to use locking system with a better riding experience, what's not to like?
All-in-one platform
Our product is an easy to integrate smart OEM platform that's much more than just a lock with multiple smart features, functionalities and accessories that fit your bike and brand.
Can easily be adapted to any bike model and e-bike system.
Read more about what our platform has to offer.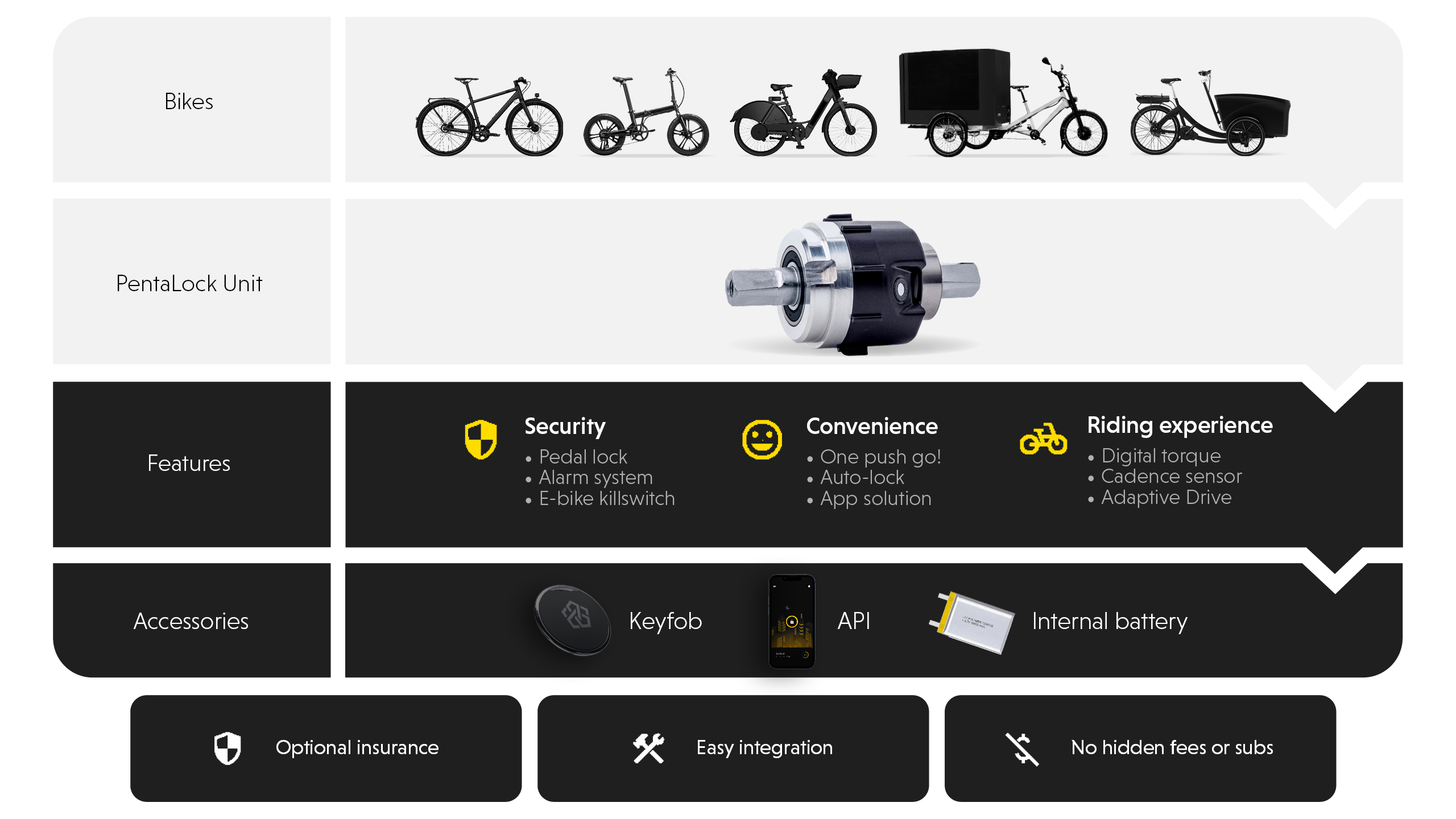 Interested in PentaLock?
Are you ready to revolutionize the way your customers use their bike? Look no further, PentaLock has all the functionalities and features needed in an easy to integrate product platform.
Reach out to our experienced sales team, they are ready to help you unlock the power of PentaLock in your bikes